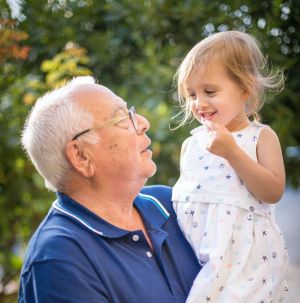 Understanding Medicare Supplement Insurance in Littleton, CO.
Are you looking for reliable Medicare Supplement Insurance? Columbine Ltd Insurance is here to guide you through securing the additional coverage you need. Reach out to us at 303-948-5405 anytime.
For more personalized advice, call us at 303-948-5405 or scroll to the bottom to use our online quote request form.
What is Medicare Supplement Insurance?
Medicare Supplement Insurance, often referred to as Medigap, complements your Original Medicare plan by covering additional healthcare expenses such as copayments, coinsurance, and deductibles. A Medigap policy can give you the financial cushion to deal with unexpected health-related expenses.
Why Do You Need Medicare Supplement Insurance?
Though Medicare provides basic coverage, it doesn't include every healthcare cost you might encounter. By opting for a Medicare Supplement Insurance plan from Columbine Ltd Insurance, you can avoid unexpected medical bills and gain peace of mind.
Typical Claims Covered
Hospital Stays
Coverage for extended hospital stays which are not fully covered by Original Medicare.
Doctor Visits
Doctor visit copayments and coinsurance expenses can be offset.
Prescription Drugs
Prescription drug costs that are not included in Medicare Part D can be covered.
How to Choose a Medicare Supplement Plan
Picking a Medigap plan is an important decision. With various options available, we at Columbine Ltd Insurance can help you choose the one that meets your specific needs. For more information, call us at 303-948-5405.
Cost of Medicare Supplement Insurance
The cost varies depending on factors like your age, location, and choice of plan. We offer competitive rates and flexible payment options. To discuss this in more detail, don't hesitate to call 303-948-5405.
Applying for Medicare Supplement Insurance
You're eligible for Medigap if you are already enrolled in Medicare Parts A and B. The best time to apply is during the Medigap Open Enrollment Period, which starts the month you turn 65 and lasts for six months.
Contact Columbine Ltd Insurance for More Information
Interested in Medicare Supplement Insurance in Littleton, CO.? Call Columbine Ltd Insurance at 303-948-5405 for expert advice, competitive rates, and unparalleled customer support.
If you prefer, you can also fill out our online quote request form to get started.